Montreal International Airport (YUL)
Use this website to quickly find the most important information about the Montreal Airport: Flights, Departures, Arrivals, Parking, Car Rentals, Hotels near the airport and other information about Montreal Airport (YUL). Plan your travel to Montreal Trudeau Airport with the information provided in this site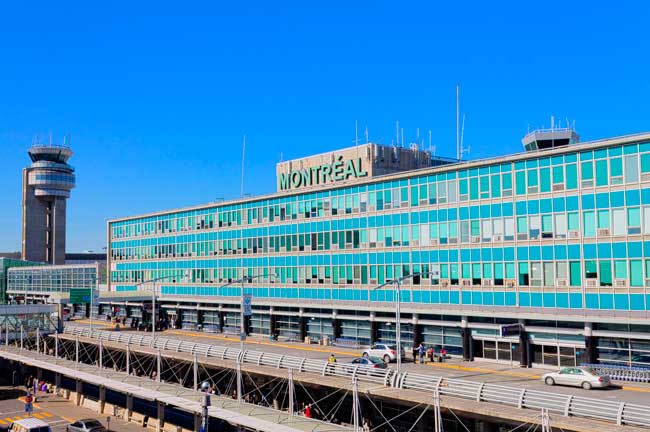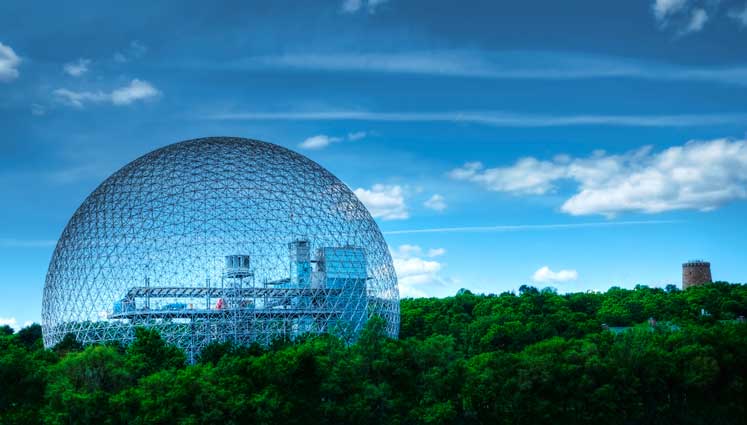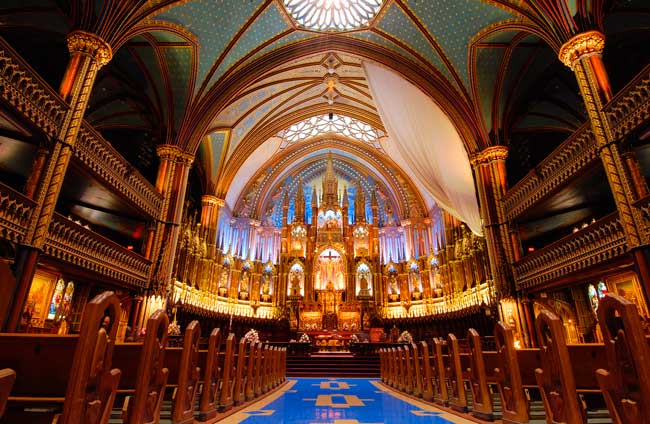 Montreal Airport (IATA: YUL; ICAO: CYUL), officially named as Montreal-Pierre Elliott Trudeau International Airport (in French Aéroport International Pierre-Elliott-Trudeau de Montréal) is the international airport serving Montreal Island, 20 km away from Montreal city centre.
Montreal is the most populated city in the Canadian province of Quebec. It also serves Greater Montreal, eastern Ontario and the states of Vermont and northern New York in the U.S. Montreal Airport (YUL) is connecting Canada with the rest of the world. Montreal-Pierre Elliott Trudeau International Airport is the hub of Air Canada, and operating mainly with Air Transat, Porter Airlines and Sunwing Airlines.
YUL Airport serves non-stop flights to North America, South America, Europe, Asia and Africa. It is the busiest airport in the province of Quebec and the third one in Canada.
Within the must-see attractions in Montreal (Canada) you can visit the Old Montreal, the original site of the city's French colonial origins, with the Notre-Dame Basilica, which is an impressive Gothic heritage of the city. You can also take the metro over to the Olympic Park complex, which is a large recreational destination that includes popular sites such as the Biodome, the Insectarium, and the Botanical Garden.
About the city: Montreal is the second most populated municipality in Canada and the most populous in the province of Quebec. Residents of this city total 3,5 M.
In 2018, Montreal Airport (YUL) handled 19,425,488 passengers, being the third busiest airport in Canada. More than the 60% of its traffic are international flights.
Montreal Airport has a single and large Terminal which consists of 2 floors, with the Parking area in front of its building.
Montreal Airport Terminal is divided in four sections:


- Public area: This area is for both passengers and visitors,
- International Area: International departures and arrivals.
- Domestic Area: Domestic departures and arrivals.
- Transborder Area: EU and US connected flights.
Montreal-Pierre Elliott Trudeau International Airport has a wide number of services and facilities at its passenger Terminal. YUL Airport has a Parking area offer in case you need to park your car, and car rental desks if you'd need to rent one. But also, there are other services such as:
- Restaurants
- Dutty free shops
- ATMs and Currency exchange
- WiFi
- Digital books
- Luggage trolleys
- Lost and found
- Exhibitions
- Planespotting
- Prayer area
- Automated teller machines
- Post office
- Smoking areas
- Special needs
- Nursing rooms
- Desjardins Odyssey Lounge
- National Bank Lounge
Montreal Airport (YUL) is located about 20 km from Montreal city centre, concretely in the suburbs of Dorval and Saint-Laurent.
Getting to the city centre takes about 25 minutes by car and a bit more with public transportation, but it always depends on the traffic and on each destination.
At Montreal Airport you can use the following transport options to go to Montreal city centre:

- Bus: you'll find several bus lines at the Montreal Airport. See more.

- Car Rental: renting a car in Montreal is a great idea, find your best option with our search engine. See more.

- Taxi: you'll find a wide rank of taxis a the Arrivals area of Montreal Airport (YUL). See more.

- Train: Canada's national passenger railway service at the Dorval railway station can be reached through a free minibus from the Airport. See more.
Contact
Aéroports de Montréal, 800, Leigh-Capreol Place Suite 1000, Dorval, QC H4Y 0A5 CANADA
Contact: +1 (514) 633-3333
About Montreal
If you are planning to visit Montreal and its old downtown city centre, you can either walk or take on the city's rental bikes to get there. During your bike trip stop by Saint Laurent to the fashionable neighbourhood of Plateau and explore its shops.

For lunch or for dinner you should try definetely one of the either the smoked meat sandwich at Schwartz's Deli or the popular bagels at St Viateur, for example (there are many places where you can find a good Canadian traditional bagel).